BnW Wet Night Flinders Street Station - Limited Edition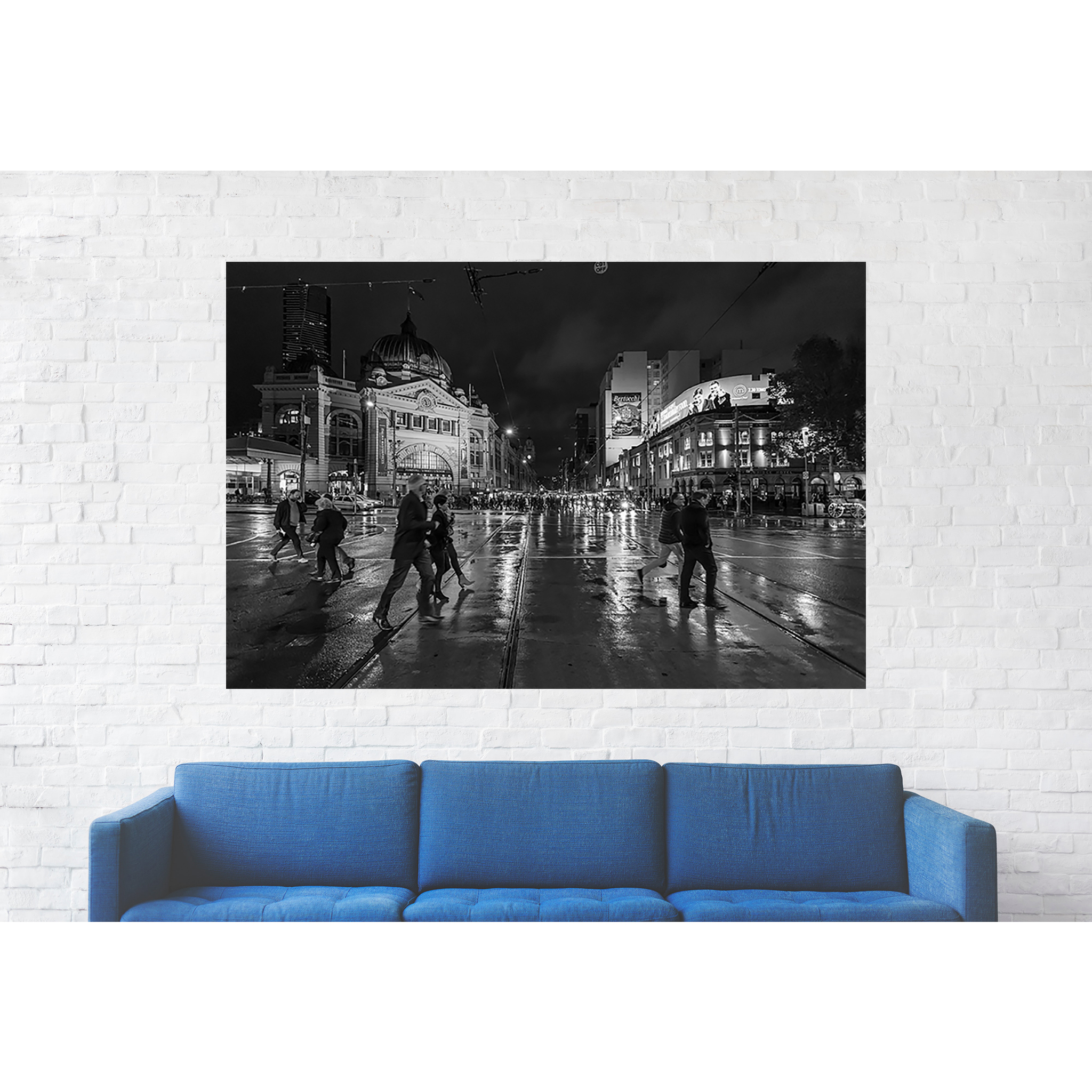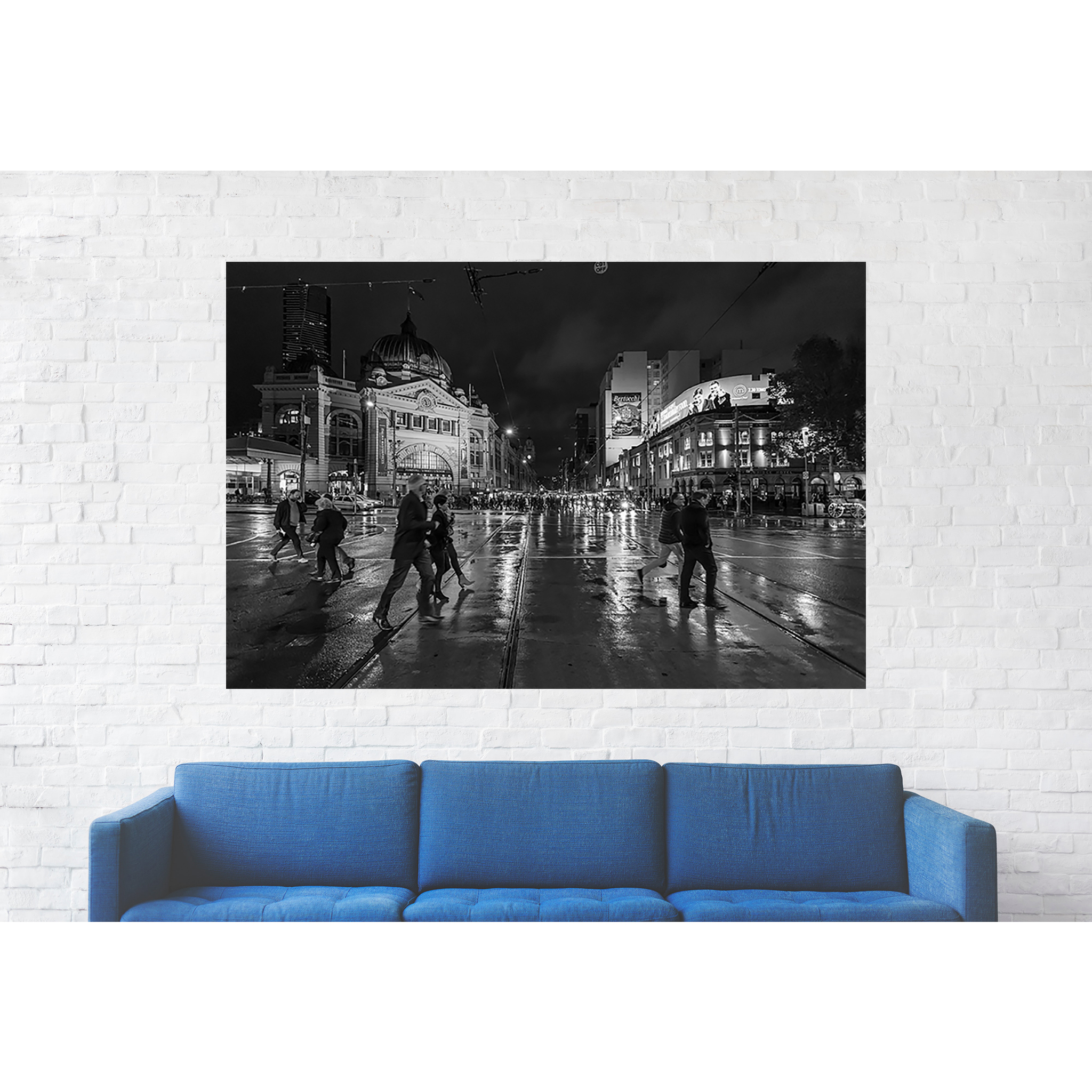 BnW Wet Night Flinders Street Station - Limited Edition
'Black and White Wet Night Flinders Street Station' - Limited Edition comes stretched and is a ready to hang canvas.
Signed and numbered. This limited edition is printed on a 380gsm canvas, using archival inks.
Black and White Edition 50 Only
This Limited Edition is available in two sizes only up to 50 between the sizes.
1200mm x 800mm Approx. Finished Size.
1500mm x 1000mm Approx. Finished Size.
Proudly printed in Melbourne, Australia. All fine art pieces are photographed by Ben.
Shipping: Free shipping on all products within Mainland Australia and Tasmania. Please allow up to 3 weeks for delivery.
Signed Editions come in limited sizes. Please read below for more information before making your purchase.
Copyright Protected.
Canvas Prints and Canvas Print & Floating Frame:
380gsm Cotton blend canvas. A blend is used so the canvas once stretched maintains its structure. Stretcher bars are solid pine, and approx. 38mm thick.
Returns: Fine art prints, frames or canvas are made to order. We do not accept returns if you have changed your mind. All returns are up to the discretion of us at Benjamin Eriksson Prints.